An Apple a Day for Earth Day 2019: Apple's Earth Day Challenge and Recycling Programs
Apple Watch Earth Day Challenge
In order to increase global awareness of environmental issues, Apple recently announced its 2019 Earth Day Challenge.
Any Apple Watch user who completes a workout of 30 minutes or more on Earth Day, Monday April 22, 2019, will earn a special Earth Day Award in the Activity app. Join your friends and complete the challenge.
Apple Expands Recycling Programs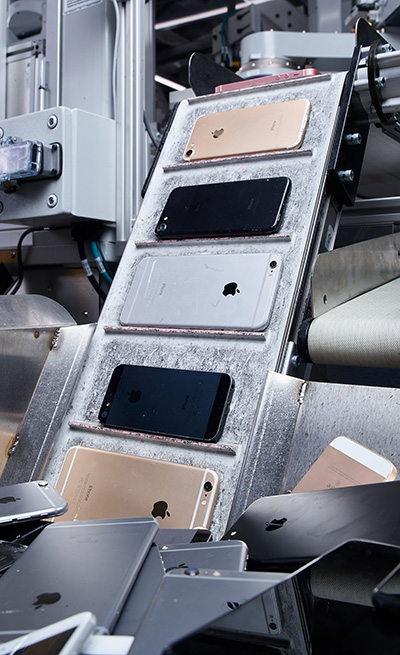 Apple is quadrupling down on their commitment to the environment by quadrupling the number of locations in the US where customers can send their old phones to be disassembled and recycled.
"Advanced recycling must become an important part of the electronics supply chain, and Apple is pioneering a new path to help push our industry forward," said Lisa Jackson, Apple's vice president of Environment, Policy and Social Initiatives.
Apple is positioned to recycle millions of devices each year with its recycling robot Daisy. Each Daisy robot can disassemble 1.2 million devices per year.
Apple also announced the opening of its Material Recovery Lab, which is dedicated to discovering recycling processes that will be used in the future.
See Apple's press release for complete details about Apple's Earth Day Challenge and its expanded recycling program.
Products mentioned in this blog post
Please note that this page contains affiliate links. This means that if you purchase from some of these links, we will receive a small commission from the sale at no extra cost to you.